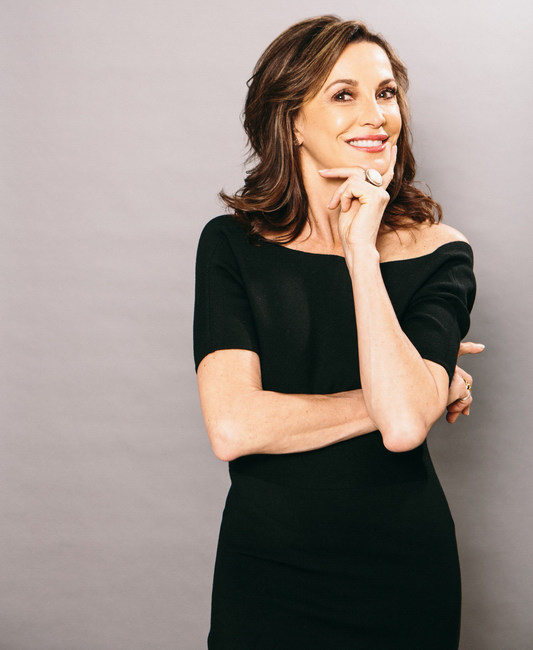 Genie James is an entrepreneur with proven success in early recognition of -- and capitalization on -- emerging trends across the healthcare industry. Over a 30-year career, Genie has pioneered the development of consumer-centric, revenue-positive healthcare delivery systems. These models of care are rooted in groundbreaking advances in integrated health care delivery, prevention, wellness and personalized medicine. Genie's winning portfolio includes working closely with large healthcare systems, physician organizations, and venture capitalists to develop new revenue centers and/or turn-around business units losing revenue. She has owned a multi-million dollar "Natural Medicine Pharmacy" and served as CEO of Dr. Randolph's Ageless and Wellness Medical Center. In 2014, Genie moved to Nashville, TN and incorporated independently as GJ Enterprises, Inc.

Over the years, Genie has become an award-winning author, sought after speaker and liftoff activist for developing patient- and physician-centric models for health promotion and care. Her books -- Making Managed Care Work (McGraw-Hill, 1997) and Winning in the Women's Healthcare Marketplace (Jossey-Bass, 2000) helped change the face of our nation's healthcare marketplace. She also co-authored From Belly Fat to Belly Flat (Health Communications Inc. 2007; now in five languages), and From Hormone Hell to Hormone Well (Health Communication Inc. 2009; winner of the 2010 National Consumer Health Information Bronze Award). Genie's fifth book, In the Mood Again (Simon and Schuster 2010), continues to offer hope and solutions for the over 40 million American women and men living in low- or no-sex relationships. The Fountain of Truth: Outsmart Hype, False Hope and Heredity to Recalibrate the Way You Age quickly became one of Amazon's Top 40.

As a speaker in high demand for business and health organizations across the country, Genie demonstrates a broad range of experience, unraveling complex issues impacting both health and wealth. She approaches each audience with energy, insight, fresh data and statistics mixed with life stories and humor. She also is a resource for national publications and radio shows such as Prevention, Redbook, Women's Digest, GQ, The Women's Book, Woman's World, Redbook, Women's Digest, AARP, NPR, as well as highly popular websites such as www.jeanchatzky.com, www.thewomensbook.com, www.emaxhealth.com, www.everydayhealth.com, www.sheknows.com among others.

A member of Women's President Organization (WPO), Genie was named one of Jacksonville, FL, Business Journal's Women of Influence for 2012, a 2013 Women in Business Entrepreneur of the Year Finalist, and featured on the Fall 2013 cover as part of an article for Hospital Corporation of America's (HCA) Health2U magazine. In 2014, she was a finalist in MORE Magazine's 2014 "More than Just a Beauty" model search, recognized by Inc. 500 Fastest Growing Companies for her business savvy and revenue growth, featured in a Forbes.com article on Successful Southern Business Women. She also was nominated as one of Ernst and Young's Entrepreneurial Winning Women for 2014. Additionally, Genie has been recognized by the Healthcare Financial Management Association, the National Association of Women's Health Association, and Spirit of Women Hospitals.

Genie has a Masters of Medical Science from Emory University and PhD Studies from University of Tennessee. For more information please visit www.GJEnterprises.net.