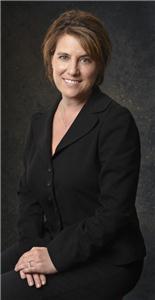 Director
Leslie has practiced law for over two decades in the areas of corporate & securities and general business law. Her experience has included working with both public and private companies, including healthcare companies, as well as private individual investors. Leslie's practice has evolved into an exclusive focus on privately held companies and general business matters with a focus on entrepreneurs forming and growing a vibrant business. In fact, she has experience as an "entrepreneur" herself when she formed Maclellan Law, PLLC in 2013 to allow for control over her schedule and focus on work/life balance.

Her work includes general business formation and structuring, commercial contracts, equity compensation and employment contracts, private equity and debt financing, mergers and acquisitions, corporate governance and compliance. Clients have included businesses in the manufacturing, food service, interior design, consulting, healthcare and insurance industries, to name a few. Leslie has also worked with individual "angel" investors as well as private equity firms as they invest in portfolio companies. Leslie has also advised and consulted with a range of tax-exempt organizations including public charities, private foundations, secondary schools and colleges and social enterprises. Leslie has been asked to speak to legal and civic groups on the topics of business formation and issues pertaining to faith-based private schools.

Leslie has focused a significant amount of time and pro bono legal work in the area of domestic and international adoption. She has served on the board of directors for several tax-exempt organizations, including The Hermitage, Lipscomb University Business School Board of Visitors, Legacy Mission Village and Show Hope, a movement for Orphans.

Leslie received her undergraduate degree in Rhetoric and Communication, with a minor in Political Science, from the University of Virginia and graduated, Magna Cum Laude, from the Georgetown University Law Center, where she was also awarded Order of the Coif.